If you are considering Bay Area dental implants, the first thing to think about is a second opinion. Your dentist may well have recommended you to a dental implants specialist but the fact is that (a) dental implants are not cheap, and (b) everyone is different, so a dental implant second opinion is critical if you want to be certain that you make the right choice. Don't just go with the first guy or gal you see!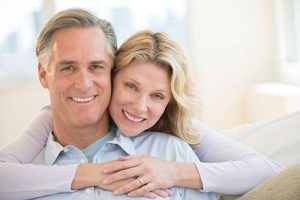 There are many things about dental implants of which the average man or woman in the street is simply unaware. For instance, did you know that dental implants can be made of a range of materials of differing quality? There are plenty of cheap foreign imports on the market and while it may be tempting to go for these because they are cheaper, you want to be certain that your dental implants will last for life. You don't want to start getting problems a few months down the line because your implants were made of inferior materials. This is just one reason for a dental implant second opinion.
Another Consideration Is The Equipment
Another consideration is the equipment that the dental implants surgeon uses. Most people in San Francisco wouldn't even give this a second thought, but the fact is that many implants surgeons are still relying on X-rays to provide the information they need about your jaw. Unfortunately, X-rays do not give – and never have given – the whole picture. Yes, they were the best thing available at the time, but today we have the evolution of the 3D CAT scanner. This provides the surgeon with a great deal more information such as the quality and density of the jawbone, the best place to position the implant, the best type of implant to use, and makes certain he can avoid any nerves or sinuses. You can't get all that from an X-ray.
Then there is the little matter of the cost. The vast majority of people can't afford to pay cash for dental implants, especially if they need several. Many Bay Area surgeons only offer perhaps three or four different payment methods which means that they will not be suitable for all patients. You really need a dental implants surgeon here in San Francisco who provides a wide range of different payment options in order to be certain that there is one which will be affordable for you. This is another very good reason for getting a dental implant second opinion.
At San Francisco Dental Implants Center, our Dr Rabinovich provides an initial consult to all patients considering dental implants. Click on the Contact Us link at the top of the page in order to make an appointment when he can explain all of the intricacies of dental implants surgery and answer all your questions.