If you've heard that dental implants are a complex and time-consuming option for replacing a damaged or missing tooth, then you've heard wrong. In fact, the truth is that dental implants in one day are not only possible, they are really quite routine at the San Francisco Dental Implant Center. There's the temptation to procrastinate when faced with the fear that a you will be tied up with repeated trips down to a dentist's office, but allow us to explain what is actually possible in the 21st century.
Dental Implants Done Quick and Done Right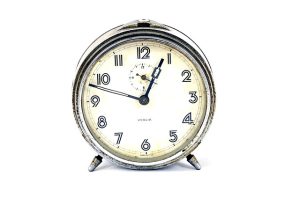 The dental implant procedure we employ does not involve the old-fashioned technique of bone-grafting. That older technology is what has given implants the reputation of being complex and slow.  Using up-to-the-date technology as we do, the support for the implant is constructed in a single office visit.  The patient walks out of the office with a replacement tooth already in place; this is a good-looking temporary tooth put in place while we craft a permanent version custom-designed to fit you. In a quick follow-up visit the custom-crafted permanent tooth is swapped in for the initial one.
Dental Implants in One Day Fit Your Schedule
We all know the feeling, everyone is super-busy these days.  Adults are overscheduled, kids are over scheduled (soon the dogs will be too). So everything has to be done quick, or even better double-quick.  Here at San Francisco Dental Implant Center we can accommodate your hectic schedule, and do dental implants in one day. Anyone in the Bay Area can easily get to our centrally-located office and get on the road to a better smile.  Set up a consultation with us anytime via our web page: https://www.sfdentalimplants.com/consultation/
Dr Alex Rabinovich is the leading dental implant doctor in San Francisco and is happy to offer you a consultation and answer all your questions. To learn more about San Francisco Dental Implant Center, get in touch with us via our contact page: https://www.sfdentalimplants.com/contact/. You can also email him at info@doctorrabinovich.com, or call 415 817 9991 for an appointment.