The Castro is a great fun place to be, and of course is renowned as the center of the gay community in SF, even though the area has become what some would call gentrified and there are less gay people than there used to be a few years ago.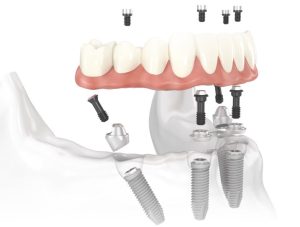 Not only that, things like Halloween Night on Castro Street are now gone because the crowds of outsiders who came to visit just got too large to control.
Nonetheless, The Castro is still worth a visit, and we like Weavers Coffee on Market Street and Orphan Andy's Diner. It's also fun to take a walk along 18th and Dolores to the Mission Dolores Gift Shop. We like to wander round Old Mission Dolores and view the chapel, basilica, and cemetery. Not a lot of people know that Old Mission Dolores is the oldest intact building in SF and was one of the very first European settlements in June 1776.
Yes, it's a fun area, and if that's where you live and you are thinking about dental implants in the Castro there are a number of good dentists. However, it is not always a good idea to use a general dentist if you want dental implants, because implants are a specialist job. Think of it this way: if you wanted your home re-wired you wouldn't call in a general builder, even though he may have some experience. You would call an electrician. Likewise, you wouldn't ask the electrician to build you a brick wall.
Come To The Financial District for Dental Implants
So for dental implants in The Castro it's well worth getting on the Muni and taking a short ride to the Financial District. This is where you will find San Francisco Dental Implant Center on Sacramento Street. Our name sort of gives us away, doesn't it?
Dr. Alex Rabinovich is our Medical Director and is a specialist in oral surgery and dental implants. He is so well known in the dental world that he is frequently asked to speak at medical conventions and has written several papers on various aspects of dental implant surgery and also craniofacial surgery.
So for dental implants in The Castro, come to San Francisco Dental Implant Center. Dr Rabinovich offers an initial consultations to all patients and you can book one by calling the office on (415) 992-9188 or clicking on the Contact Us link at the top of the page.