Very many people suffer from missing teeth as they get older, and there are a number of ways of replacing them. Dentures are one option, but really so very "last century". Another possibility is a bridge if you just have one missing tooth, but this is not the best choice.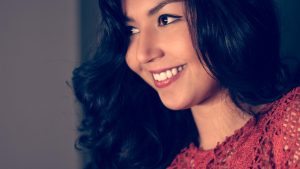 Without any doubt, the 21st-century way of replacing missing teeth is dental implants, and if this is what you are considering, then you are on the right road. Well done!
However, don't make the mistake that a lot of people fall for, and that is going on to Google and searching for "cheap dental implants". Dental implants are not "cheap". That would be rather like searching for "cheap diamonds"!
However, with that said, there are certain options, and there are some dental implants which do, indeed, cost less than others, although they are still not cheap. The problem with these is that they are foreign imports.
We Will Never Use These
However, as dental implant specialists, at San Francisco Dental Implant Center we will never provide a patient with "cheap" dental implants. You need to consider affordable dental implants vs. cheap dental implants. Ours are affordable, even though they cost a little more – and we do mean a little more – than foreign imports. Furthermore, if you are not covered by insurance, when considering affordable dental implants vs. cheap ones, we have a very wide range of different finance options. These include some with no interest chargeable if they are paid off within 6 months. We also accept all major credit cards.
Our aim is never to let the cost of the best possible dental implants prevent you from choosing them, so we have finance options that will fit every type of budget. Furthermore, we also offer discounts to senior citizens of $250 off each and every implant, and $500 off two or more implant procedures.
So, when you are considering affordable dental implants vs. cheap ones, that is why you should choose us. No, we do not provide "cheap" dental implants, we provide the very best. When you are considering something that should last you for the rest of your days, you want to be sure that they will.