blog | May 24, 2014 – San Francisco, CA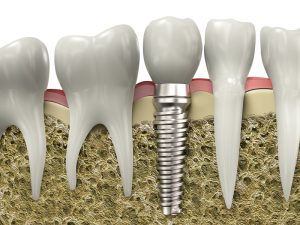 How much do dental implants costs? What are some options to find affordable dental implants in the San Francisco Bay Area? Those are questions we often get here at the San Francisco Dental Implant Center from patients, friends, and prospective patients.
This quick blog post will help you understand how to think about costs and affordability issues with respect to dental implants.
Cost of Dental Implants
Dental implants are a product that represents incredible technology. Most dental implants, of course, are based on titanium screws implanted into the jawbone and then a prosthetic tooth is attached. This technology, and the titanium itself, is not cheap; but over time, dental implant costs have come down and they have become more affordable.
In fact, today most people prefer dental implants to older technologies such as bridges or dentures. They are far superior in terms of look and in terms of feel.
But what about costs? First of all, realize that your dental implants are something you will "wear" everday, and something that will great impact your appearance. What is the cost of a bad smile? What is the cost of social stigma against people who "have bad teeth." Sadly, people do judge by appearance and the cost of a bad smile can be a missed job, or a missed date. This may be even more true in a fashion-conscience city like San Francisco, California.
Second, do your research. Investigate referrals from your dentists, but also use the Internet to locate affordable dental implant specialists in San Francisco, and then reach out to those dental implant specialists for cost estimates.
Third, come in for a consultation. We consult with many patients and can give them an estimate for the cost of their dental implants.
Finally, in some situations, insurance may cover the cost of your dental implants or there may be payment plans and financing available. Finding out the true cost of dental implants can be done with some work, and by working with a reputable dental implant specialists. Call us today at (415) 992-9188 or schedule a consultation.