Dental implant costs can most certainly seem pricey, but nonetheless they are set to go only one way, and that is upwards.
You might ask why.
The fact is that technology comes at a price, and dental implants are at the cutting edge when it comes to replacement of missing teeth. Many people now consider that, despite dental implant costs, they are the only way to go. The reason for that is that they work in exactly the same way as your original teeth.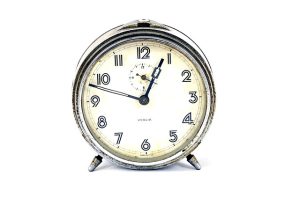 Unfortunately, when we lose teeth we cannot grow new ones, but with dental implants we can replace them with something not only as good, but better, in the sense that they cannot suffer from tooth decay.
Titanium Is Expensive for Dental Implants
The other reason for increasing dental implant costs is the fact that they use titanium which is an extremely expensive metal, and which is getting more expensive by the day.
Of course, as with anything, there are foreign manufacturers of dental implants who will try to undercut the very best, but when it comes to your oral health you need to be certain that you are getting only the very best materials possible. There is no room here for second best. Well, at SF Dental Implants we don't think so, which is why we will never offer patients anything that we believe to be less than stellar.
But, yes, the best always does cost a bit more. That is why we have a wide range of financial options available to our patients so that we can ensure that everyone can have the very best treatment secure in the knowledge that they can afford it.
For some things – apples perhaps – inflation has very little effect, but dental implant costs will continue to rise for the foreseeable future. The short answer is to make that decision to have your dental implant treatment now rather than putting it off.
One Of The Most Respected Dental Implant Surgeons On Earth
SF Dental Implants has Dr Alex Rabinovich as the senior doctor, and he is well-known throughout the US, and indeed the rest of the world, as one of the most experienced and respected dental implant surgeons on earth. Indeed, he is in high demand for lectures at dental seminars and has written several white papers on various aspects of dental implant surgery and cranio-maxillofacial surgery. You can be certain that when you appoint Dr Rabinovich as your oral surgeon you are getting nothing but the best.
An Initial Consult
Of course, even Dr Rabinovich is not immune to rising dental implant costs as a result of the increase in titanium prices, so your best bet is to book an appointment to discuss the pros and cons. Dr Rabinovich is happy to offer every patient an initial consult and will answer all of your questions. There is no obligation whatsoever to proceed with treatment, but you can be certain that you will save money if you go ahead in the short term rather than put it off.
However, the best part is that you will once again be able to smile and laugh without embarrassment, and eat foods that you may not have been able to eat for years.
Call our office for your consult on (415) 992-9188 or click on the Contact Us link at the top of the page to book your consult.