If you are considering dentists for dental implants in the San Francisco Bay area, and you have been using a general dentist for routine dental treatment, it is likely that your dentist may refer you to an oral surgeon who does offer dental implant surgery.
However, have you ever stopped to consider why your dentist might recommend a particular dental surgeon? The vast majority of dentists are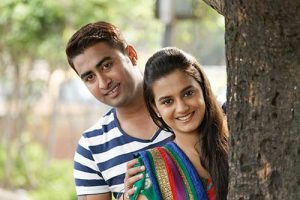 ethical practitioners, and will only recommend an oral surgeon who they consider has great ability. It may be a friend with whom they trained at dental school.
Financial Considerations for Bay Area Residents for Dental Implants
However, there may also be a financial consideration. Even in the prosperous Bay Area, people have to worry about money. It is possible that your dentist will receive a commission from a particular surgeon for recommendations. That is not to say that there is anything wrong with that: that is simply good business. However, it is possible that the surgeon who has been recommended is more expensive than another equally good – or possibly even better – oral surgeon.
This is why you need to shop around and talk to more than one dental implant surgeon. Having dental implant work undertaken is not a cheap procedure, and you may well find that you could get the work carried out for less with a different dental implant doctor.
In addition, you are dealing with your oral health here, and it is always wise to get a second opinion.
Call for An Initial Consult – Dental Implant Center in San Francisco
When considering dentists for dental implants, whether in San Francisco, Oakland, or Marin County, it is a good idea to ask whether the doctor offers an initial consult. Does the dentist that you are considering offer a variety of payment options? Has he or she got a repayment plan in operation, and if so, what is the cost? All of these things need to be taken into consideration, before you decide on a particular dentist for dental implants.
Nothing But Dental Implant Surgery at our San Francisco Facility
At San Francisco Dental Implant Center, the resident surgeon, Dr Alex Rabinovich, is a specialist dental implant surgeon, who does not carry out routine dental work. He only performs dental implant surgery, and has many years of experience doing exactly that. Indeed, he is often called upon to lecture at dental conventions: other dentists look to him for guidance.
Dr Rabinovich is happy to offer an initial consult, with no obligation. He also has several different payment options in place, including one with zero interest if paid off within 6 months, and special discounts for senior citizens.
To arrange for your initial consult with Dr Rabinovich, just click on the Contact Us link at the top of this page. Alternatively, you can call the doctor's secretary on (415) 992-9188.