blog | July 18, 2014 – San Francisco, CA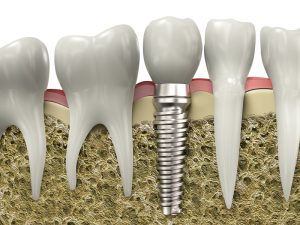 Deciding on dental implants is a big decision, not just financially but also emotionally and in terms of your health. Your dentist may have recommended that you get dental implants, or even referred you to a dental implant specialist. But it's a big decision, one worthy of research.
This quick blog post gives you some tips on selecting the best dental implant center for you, with a focus on the San Francisco Bay Area.
Not All Dental Implant Centers are the Same
These days there are more and more chains out there. There are chains for hamburgers, and chains of superstores like WalMart or Target, there are casual dining chains like Panera or Chipotle. Chains are all well and good, but there are even signs of chains coming to the dental implant business. The first tip is to consider whether something as important as a dental implant or a full mouth dental implant surgery should be left to a "chain" that may be more concerned with profit than with quality. Second, there is not 'best' dental implant center in an objective sense, anyway. Each person's situation is different; each person's tooth and jaw structure is different. What you want is a dental implant specialist that will work, directly, with you and make expert recommendations rather than someone under a sort of "factory pressure" where "one size fits all." Finally, a quality dental implant center will specialize in dental implants. Some of the chains do indeed specialize in dental implants, but many practitioners do not specialize in dental implants. Selecting a center that really specializes in dental implants means you are getting not only a center but a surgeon who is a true specialist.
Do your research. Read the reviews. Come in for a consult, and make sure that the person(s) you speak with will actually be the ones doing your surgery. That's your best tip for selecting the best dental implant in San Francisco.
Please call us today at (415) 992-9188 or schedule a consultation.