If you live in San Mateo and you are thinking of having San Mateo dental implants don't think San Mateo, think SF.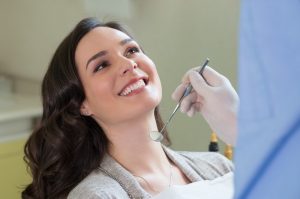 In fact, we would go a step further than that and say think "SF Dental Implant Center" because that is the office of Dr Alex Rabinovich who is without a shadow of a doubt the leading authority on dental implants in the Bay Area.
Dr Rabinovich has a very long string of credentials. Not only is he a DDS, he is also an MD and is highly qualified, with advanced training in Oral Surgery and Cranio-Maxillofacial Surgery as well. Indeed, so well is Dr Rabinovich thought of among members of his own profession that he is frequently called upon to speak at dental conventions not just in the US, but around the world. In other words he is the "go to" dental implant surgeon that other dental implant surgeons look to when they want to learn about the very latest techniques in dental implant surgery.
So when you are considering San Mateo dental implants it just makes sense to take the short drive up the 101 into San Francisco where you will find SF Dental implant Center in Sacramento Street in the financial district.
State-Of-The-Art Office
We have a state-of–the-art office which is warm and welcoming and a team of friendly experts who will take care of you from the moment you step in the door to the day that you leave the office with your brand new smile. Dr Rabinovich uses the very latest NewTom 3D CAT scanning equipment which provides three dimensional and cross section views of your existing teeth, bone, tissues, and nerves, all in the space of just 20 seconds. This is far superior to x-rays, and enables Dr Rabinovich and his team to assess the density and quality of the jawbone that will anchor the implant, determine the optimal placement of the implant, and select the correct type and size of implant. It also ensures that nerves and sinuses are avoided.
Dental Implants Should Be Open To All
Don't make the mistake of thinking that because Dr Rabinovich is a leading expert his treatment will be more expensive than someone else. Far from it. He firmly believes that dental implants should be open to all, and for that reason he is able to offer a very wide range of payment options including one which carries no interest if fully paid up in 18 months. He also offers discounts for senior citizens and discounts for patients who need more than one dental implant.
Dr Rabinovich also offers an initial consult without obligation for all patients, when he can answer all your questions about San Mateo dental implants. To book yours, simply click on the Contact Us link at the top of the page or call the office on (415) 992-9188. It's well worth the short drive from San Mateo to talk to the top dental implant surgeon in the Bay Area.