The Pacific Heights area of San Francisco is the wealthiest part of the city in which to live, and San Francisco being in the top five most expensive cities in the US, it is safe to say that quite a number of the most wealthy people in the whole country live here.
Wealthy or not, the fact is that as we age we all begin to suffer from a certain amount of "wear and tear", and this is nowhere more true than in the case of our teeth. When you consider how much work they have to do over the years, it is not surprising that sometimes they can wear down and eventually need some form of replacement.
And The Answer to Your Smile Is… Dental Implants?
For years, the only answer was dentures. These work to some extent, but there is a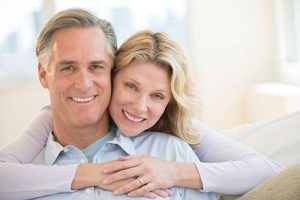 lways the risk of them slipping when trying to chew certain foods (nuts especially), and causing severe embarrassment should they actually fall out when laughing at a great joke in company. Yes, it happens: how awful is that?
However, today we are firmly into the 21st century, and fortunately there is now a 21st century answer to the problem of missing teeth: dental implants.
Replacement Teeth, Dentures, and Implants
For those unfamiliar with them, dental implants are replacement teeth that perform exactly as your original teeth did, and are, in some respects, even better than the original teeth in that they cannot suffer from coming loose or requiring fillings.
But as you might expect, these modern day wonders don't come cheap – at least not as cheap as dentures. The best of anything never is cheap, and that applies to dental implants too.
The ironic thing is that people who need dental implants in Pacific Heights – and if anyone can afford them they can – often tend not to spend money on themselves. Others may live in fear that dental implants in Pacific Heights may be painful (nothing could be further from the truth). The result is that many struggle on with dentures when they have absolutely no need to.
Very Affordable
The fact is that dental implants from SF Dental Implants, while more expensive than dentures, are actually very affordable, and the procedures involved are completely pain-free. Not only that, we offer a wide variety of repayment plans to suit every possible budget.
So if you are thinking about dental implants in Pacific Heights, now is the time to take positive action. Our doctor, Dr Alex Rabinovich, is widely regarded as the finest oral surgeon in the Bay area, and is very happy to offer all patients – wealthy, or not so wealthy – an initial consult so that he can understand exactly what is involved.
In short, the procedure is pain-free – both physically and in the wallet, takes less time than you would think, and gives you the amazing benefits of being able to eat anything at all and being able to smile without embarrassment once more. Dental implants in Pacific Heights really do give you teeth as good as – if not better than – the originals.
Call us right now on (415) 992-9188 to book your consult with Dr Rabinovich.