blog | July 25, 2014 – San Francisco, CA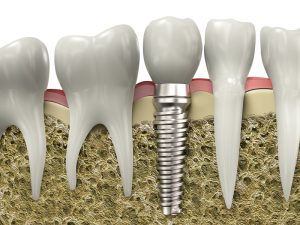 San Francisco Dental Implant Center, a leading provider of high quality, affordable dental implants to Bay Area residents, is proud to announce their latest blog post on dental implants. The informative post identifies resources on dental implant technology for the general public.
"Patients come to us hungry for information," explained Dr. Alex Rabinovich, owner of San Francisco Dental Implant Center. "Our blog continues to provide informative content on dental implant issues, and this post helps patients educate themselves on dental implant technology."
For more information on dental implant choices, go to https://www.sfdentalimplants.com/ and visit the website and blog.
Dental Implants are a Technological Innovation
Just a few years ago, patients who had teeth loss or teeth issues were often compelled to use bridges or dentures. Neither of those was a good alternative, being imperfect at the cosmetic level and often causing a lot of eating discomfort or even low self image among patients. Today, however, the rise of dental implant technology means that more and more people can afford natural-looking dental implants. The technology behind dental implants is fascinating. The discovery of how the metal titanium can bond to human bone, for example, is just one historical development that was necessary to make dental implant technology possible. Even though most patients just care about having a beautiful smile, the technological story of dental implants is an important one.
About San Francisco Dental Implant Center
San Francisco Dental Implant Center, under the direction of Dr. Alex Rabinovich, focuses on the placement and restoration of dental implants, making its team among the most experienced in the Bay Area. Dr. Rabinovich is a Board Certified Oral and Maxillofacial Surgeon specializing in the field of dental implants. This additional training, along with his years of experience, sets Alex Rabinovich MD DDS apart from the growing number of general dentists offering dental implant treatments.
Contact:
San Francisco Dental Implant Center, Media Relations
Web. https://www.sfdentalimplants.com/
Email. visage.sanfran@gmail.com
Tel. (415) 992-9188