When you live in the Western Addition of San Francisco, you are living on what was once sand dunes. Then in the 1850's it became used for small scale farming, but the invention of the cable car some 25 years later changed all that. It became developed as a Victorian streetcar suburb. Somehow, it escaped the 1906 earthquake and most of the Victorian homes survived.
Today, "Western Addition" is used in two ways. To some people it means the whole of the original area, while to others it refers only to the Fillmore District (the eastern part) that was further developed in the 1950's.
You Need To Come EAST for Dental Implants!
No matter where you live in the area, when you need dental implants Western Addition SF, you need to come EAST!
While that may come as a bit of a shock, the fact is that SF Dental Implants is located not too far away in Sacramento Street which is only a short trip by MUNI or Uber. Not only that, but when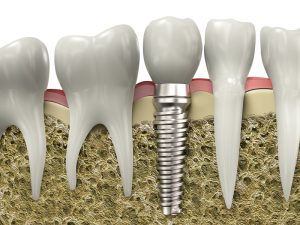 you come to us you are obtaining the services of Dr Alex Rabinovich who is highly regarded among his peers as the finest oral surgeon in the whole of the Bay area.
From the very beginning, Dr Rabinovich has always ensured that his patients only have the very best of everything. That means the finest and most comfortable surroundings, staff trained to the highest standards, only the very best materials used for implants, and attention to every last little detail. At San Francisco Dental Implants we understand that some patients will feel nervous when they first arrive, but we take every care to ensure that they have a warm welcome and very quickly realize that there is nothing whatever to worry about.
Affordable Repayments
Of course, dental implants are not "cheap" in the accepted sense of the word, but our dental implants Western Addition SF treatments are the finest that you can get in the Bay area, and we also offer a wide range of affordable repayment plans for patients who require them. Whatever your level of income, we have a plan that will suit you, including one that carries absolutely ZERO interest if it is paid off within 18 months.
Dr Rabinovich also offers all prospective patients an initial consult so that they can understand exactly what is involved, and also find out whether dental implants are suitable for them (the good news is that only a very small minority of people are not suitable for dental implants).
So if you are looking for dental implants Western Addition SF, make sure to come EAST. By coincidence, we are located in the finest shopping area of the city, so you can treat yourself to one or two other little luxuries when you visit!