San Mateo is one of the most affluent suburbs of San Francisco with good reason. You have to be of above-average wealth to live there. Housing is no less than 243% more than the US average, utilities 9% higher, groceries 29% higher, and transport – bus fares and gas – 24% higher.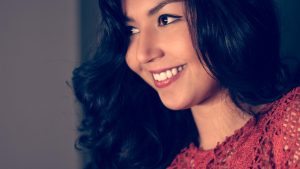 This is why savvy San Mateo residents often come up to San Francisco to do their shopping. After all, it's only 20 miles and what little extra you spend on gas will be a drop in the ocean compared with what you can save.
Those same savvy residents also come up to San Francisco when they need dental implants in San Mateo. It is not just for the cost-saving, but also because San Francisco is home to San Francisco Dental Implant Center, in the Financial District, and here you will find one of the most outstanding dental implant experts in the whole of California – Dr. Alex Rabinovich.
Our doctor is highly qualified and has had many years' experience in carrying out dental implant work. Not only do his dental implants cost less than dental implants in San Mateo, but he also offers coupons. If you click on this link – https://www.sfdentalimplants.com/coupons/ – you will see printable coupons for $250 off for each dental implant for seniors and $500 off any multiple dental implant service for all patients.
We Don't Provide "Cheap" Dental Implants
While the doctor does offer coupons, he would like to emphasize that he does not and will not provide "cheap" dental implants. These are low-quality dental implants that are made overseas and imported, and we only provide the very highest quality dental implants that are going to last.
In some instances, if you are looking for dental implants in San Mateo, you may be covered for part or all of the work on your insurance, and if this is the case, we will work with your insurance company. However, if you are not covered by your insurance, that is no problem. We have a very wide range of different financial options. We accept all major credit cards and we have multiple financing providers including Chase Health Advance and CareCredit. We also have plans with no interest if paid off within 18 months, and other plans with options of payment over periods of up to 48 months.
Our goal at San Francisco Dental Implant Center is to ensure that you get the dental implants that you need and deserve, and we believe that the cost should not be allowed to stand in the way.