If you are considering having dental implants, our San Francisco office it is well worth your while to consult a specialist. After all, dental implants are going to be with you for life (or at least, they should be) so it pays to obtain only the finest treatment.
Using the services of a San Francisco dental implant specialist makes sense whatever you need to do. For instance, if you are having your air conditioning replaced, you would hire an air conditioning company, not a general builder who is a jack of all trades. The same thing applies if you need your roof replaced.
So when you consider dental implants you want a doctor who is a specialist in them, rather than your local dentist who may perform dental implant work only occasionally. Our San Francisco office offers dental implant experts.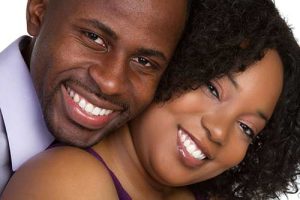 San Francisco Dental Implant Center has a team of highly qualified professionals led by Dr Alex Rabinovich, DDS, MD. The team uses 3D CAT scanning technology which takes only 20 seconds, yet allows the team to get a detailed look at existing teeth, bones, nerves, and tissue. 3D CAT scanning is the very latest tool in diagnostics, and gives both three dimensional and cross-sectional views which are far more accurate than traditional x-rays.
This enables the doctor and his team to plan your dental implants correctly. They can see the density and quality of the bone that will hold the dental implant, determine the best approach for your treatment, determine the exact placement of the implant, select the right size and type of implant, and make certain to avoid nerves and sinuses. This is a far more detailed study than will normally be offered by general dentistry practitioners.
Your Initial Dental Implant Consultation at Our San Francisco Office

During your initial visit to the San Francisco Dental Implant Center, you will be met by our patient coordinator who will gather information about your general health and dental implant requirements. After your scan, Dr Rabinovich will discuss with you the range of dental implant plans and the advantages and disadvantages of each, and answer all of your questions. This enables you to come to an informed decision about the treatment that you require.
It is true that having a dental implant is not a cheap procedure, but implants will serve you far better than any other form of tooth replacement. Dentures are one way of dealing with the problem, but many patients who have opted for dentures are dissatisfied with them. They can slip and slide about when eating, and still not let you become able to eat some foods.
Having a bridge is another option, but this involves causing damage to the teeth on either side of the replacement tooth by cutting them down.
Dental implants are as near to natural teeth as you will ever get, and perform in exactly the same way as the original teeth.
San Francisco Dental Implant Center can offer a range of different financing options, including 0% financing for qualified patients. You can call Dr Rabinovich's office for your initial consultation on 415 817 9991, or email info@doctorrabinovich.com.