San  Francisco, California – January 27, 2016. San Francisco Dental Implant Center, a top-rated provider of dental implants serving San Francisco Bay Area residents, is proud to announce that it has published an informational 'think piece' to its blog about the importance of dental implants and appearance issues, for both men and women.
"People are often reluctant to discuss physical beauty when it comes to their teeth," explained Dr. Alex Rabinovich, owner of San Francisco Dental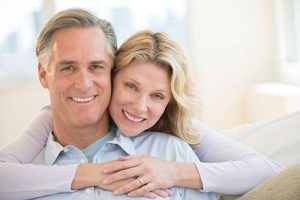 Implant Center. "However, modern dental implants and the skill of a surgeon can radically improve not only one's teeth but one's jaw, and not only one's jaw but one's entire facial appearance. That is why we published this important post to our blog."
To read the blog post in its entirety please visit our blog. Interested parties are urged to reach out for a consultation, as every person is unique and different. A consultation with Dr. Rabinovich can explore available options and costs.
Appearance and Reality: the Importance of One's Smile
While society might like to pretend that pretend that people are not judged by their appearance, the reality is not so simple. Particularly when it comes to teeth, people can be judged on their appearance. Modern advancements in dental implant technology, however, mean that no one really should settle for a sub-optimal smile. The blog post explores options and things to think about, ranging from how one feels about one's self in terms of self-esteem to how others think about a person, to even the issue of food and nutrition. Another blog post will explore the economics of dental implants, and how just missing one job promotion or career advancement can more than "pay" for the cost of dental implants. If there is one thing people should not economize on, it is their teeth.
About San Francisco Dental Implant Center
San Francisco Dental Implant Center, under the direction of Dr. Alex Rabinovich, focuses on the placement and restoration of dental implants, making its team among the most experienced in the Bay Area. Dr. Rabinovich is a Board Certified Oral and Maxillofacial Surgeon specializing in the field of dental implants. This additional training, along with his years of experience, sets Alex Rabinovich MD DDS apart from the growing number of general dentists offering dental implant treatments. Dr. Rabinovich provides services for the San Francisco Bay Area, Peninsula and surrounding North Bay Cities.
Contact:
San Francisco Dental Implant Center, Media Relations
Web. https://www.sfdentalimplants.com/
Email. visage.sanfran@gmail.com
Tel. 415-817-9991