San Francisco, CA – August 27, 2016. San Francisco Dental Implants, a top Bay Area dental implant center, is proud to announce a new blog archive for "All-on-four" dental implant procedures. The all-on-four procedure offers a quick and comfortable alternative to other tooth replacement options and makes dental implants an even more attractive procedure for those seeking to improve their smiles.
"In some cases, we have patients who come in and need to have an multiple teeth replaced. Instead of going through multiple surgeries, the 'All-in-four' procedure can help them get back to a normal life more quickly," commented Dr. Alex Rabinovich of San Francisco Dental Implants. "Anyone interested in this technique can review the details on our blog topic archive. Anyone interested in speaking to us can contact us for a consultation, as each patient is unique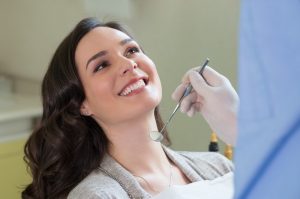 and must be evaluated for the All-on-four procedure."
To review the new blog archive for 'All-on-four' dental implants please visit the website. Full details are available at https://www.sfdentalimplants.com/all-on-four-implants/
Interested persons are welcome to contact the SF Dental Implant Center for a consultation as each patient and his or her teeth are unique.
All-on-Four Dental Implants Help San Francisco Residents Improve their Smile Quickly
Bay Area residents seem to always be in a hurry. For example, they are used to driving on crowded freeways to work, appointments and special events on the many crowded area roadways, not to mention MUNI and BART. Any stops along the way, such as slowing down for dental implants may need a quick turnaround for busy Silicon Valley locals. Replacing a single tooth from dental decay or an accident can be a simple procedure handled in one day. If the patient needs an entire row of teeth replaced, it can become a long and painful trip back to a normal smile. San Francisco residents may have to get back to work and demand a quicker solution. For a qualified candidate, a technique known as 'All-in-four' dental implants can offer the best path towards a quicker improvement to one's smile.
San Francisco Dental Implants Center has announced a new blog archive devoted to the 'All-in-four' procedure. For qualified patients, the surgery offers "teeth in a day" with natural biting and chewing restored quickly. Results can include a more stable, comfortable fit than traditional dentures with less maintenance. Today's dental implant surgery can keep up with the active and busy lifestyle of Bay Area residents. 'All-in-four' dental implants help get San Francisco locals back on the road or wherever their busy lives call them.
About San Francisco Dental Implant Center
San Francisco Dental Implant Center is located in the Financial District of the City. Under the direction of Dr. Alex Rabinovich, SF Dental Implants focuses on the placement and restoration of dental implants, and tooth replacement making its team among the most experienced in the Bay Area. Qualified Bay Area patients may be eligible for 'All-in-four' dental implants also known as Teeth in a Day surgery. Dr. Rabinovich is a Board Certified Oral and Maxillofacial Surgeon specializing in the field of dental implants. This additional training, along with his years of experience, sets Alex Rabinovich MD DDS apart from the growing number of general dentists offering dental implant treatments. San Francisco Dental implants serves all neighborhoods in the city of San Francisco including Pacific Heights, Russian Hill and Noe Valley.
Contact:
San Francisco Dental Implant Center, Media Relations
Web: https://www.sfdentalimplants.com/
Email: info(at)sfdentalimplants(dot)com
Tel. (415) 992-9188