San Francisco Dental Implant Center, a top-rated provider of dental implants to Bay Area residents at, is proud to announce the publication of an informative "think piece" article helping potential patients think through how to identify the best dental implant service for them. Among the issues is a clarification of terms such as tooth implant, teeth implant, and dental implants of various types.
"There is a big difference between a highly trained tooth implant expert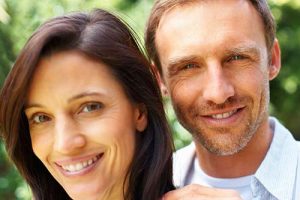 and a dentist or oral surgeon who may only occasionally deal with dental implants," explained Dr. Alex Rabinovich, director of the San Francisco Dental Implant Center. "Many oral surgeons may only perform implants for teeth occasionally, while a dental implant specialist like myself, performs them on such a regular basis as to become truly expert in all possible manifestations."
To read the detailed think piece, please visit our tooth implant page. There one can clarify questions to ask and differences among tooth implants, teeth implants, and dental implants from the vernacular perspective.
In addition, interested patients are encouraged to call the San Francisco Dental Implant Center directly at 415-992-9188 to inquire about a no obligation one-on-one consult with Dr. Rabinovich as each patient is unique, and there is no such thing as a one-size-fits-all plan when it comes to dental implants.
For Best Bay Area Search Results: Know the Difference between Tooth, Teeth and Implants
Entering "missing teeth doctor" or "tooth doctor" in Google will only produce listings for dentists. A dentist may be able to repair teeth, but the skill of the work varies. Many oral surgeons only perform implant surgeries a few times a year. That is why entering "dental implants" or "oral surgeon" is a better search strategy, since the result targets dental implant specialists. A dental implant specialist, or oral surgeon, manages tooth replacement on a daily basis. A dental implant expert considers each patient's specific situation and offers the best options.
San Francisco residents want affordable tooth implant surgery and the best value. Search results are key to finding the highest quality in permanent tooth replacement. Savvy residents of the Bay Area know the quality of the search result can end up being the quality of the final tooth implant.
About San Francisco Dental Implant Center
San Francisco Dental Implant Center, under the direction of Dr. Alex Rabinovich, focuses on the placement and restoration of dental implants, making it among the top-rated dental implant clinics in the San Francisco Bay Area. Dr. Rabinovich is a Board Certified Oral and Maxillofacial Surgeon specializing in the field of dental implants. This additional training, along with his years of experience, sets Alex Rabinovich MD DDS apart from the growing number of general dentists offering dental implant treatments.
Contact:
San Francisco Dental Implant Center, Media Relations
Web. https://www.sfdentalimplants.com/
Email. visage.sanfran@gmail.com
Tel. 415-817-9991