August 27, 2020 – San Francisco, California. San Francisco Dental Implant Center, the Bay Area leader in dental implants at https://www.sfdentalimplants.com/, is proud to announce a new post on the topic of selecting a specialist for one's dental implant needs.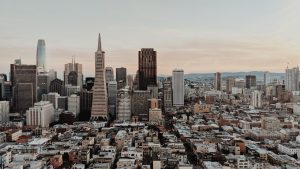 Patients are advised to do their homework and identify an oral surgeon in San Francisco with deep experience.
"Dental implants are an important decision for one's smile and one's health," explained Dr. Alex Rabinovich, chief oral surgeon of San Francisco Dental Implants. "Our post explains the importance of identifying an oral surgeon in the San Francisco Bay Area who has deep expertise in the area of dental implant surgery."
The post can be viewed at https://www.sfdentalimplants.com/blog/you-need-a-specialist-for-dental-implants-theyre-a-big-deal/. Written in easy-to-understand language, the post advocates that clients do their homework when selecting the best oral surgeon in San Francisco for their own dental implant needs. Even more important, clients are advised to reach out to an oral surgeon for a personalized, one-on-one consultation. Each person's teeth form a unique pattern, and only a licensed oral surgeon can evaluate and give recommendations on the best course of action up to and including dental implants. Persons who want to learn more about oral surgeon Dr. Alex Rabinovich specifically can visit his site at https://www.oralsurgery-sf.com/covid19-updates/.
THE VALUE OF A CONSULTATION WITH A SPECIALIST
Here is background on this release. Dental implants have brought a revolutionary upgrade to oral care. Dentures are out, and over the past twenty years, dental implants have become in. They are not inexpensive, however, and the best way to select dental implants is to identify and work with a specialist. Residents of San Francisco are lucky to have many choices. Interested persons are urged to read the new post and reach out for a consultation on their potential implant needs.
ABOUT SAN FRANCISCO DENTAL IMPLANT CENTER
San Francisco Dental Implant Center, under the direction of Dr. Alex Rabinovich, focuses on the placement and restoration of dental implants, making it among the top-rated dental implant clinics in the San Francisco Bay Area. Dr. Rabinovich is a Board Certified Oral and Maxillofacial Surgeon specializing in the field of dental implants. This additional training, along with his years of experience, sets Alex Rabinovich MD DDS apart from the growing number of general dentists offering dental implant treatments. The cost of dental implants in the Bay Area can be easy to manage with payment plans available. San Francisco Dental Implant Center serves the San Francisco Bay Area, including Marin County areas such as Tiburon, Sausalito, and Mill Valley.
Contact:
San Francisco Dental Implant Center, Media Relations
Web. https://www.sfdentalimplants.com/