San Francisco, California – September 28, 2016. San Francisco Dental Implant Center, a top-rated dental implant center serving the entire San Francisco Bay Area, is proud to announce the launch of localized outreach strategy both on its blog and via its advertising. Many patients search first, in their local neighborhood or city, for dental implants and/or are recommended by their dentist to an oral surgeon. However, because a highly specialized Center may offer a better alternative, the Center has announced a unique localized outreach strategy.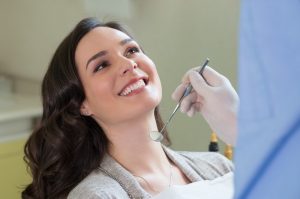 "Many patients often do not realize the advantages of using a specialized dental implant center, and – unfortunately – search in a very specific local way such as their neighborhood or smaller city," explained Dr. Alex Rabinovich, chief oral surgeon of SF Dental Implants. "As the leading specialized dental implant center in the Bay Area, we are announcing improvements in our localized outreach both on our blog and in our advertising."
Localized Outreach: Better Blogging and More Targeted Advertising
Essentially, the San Francisco Dental Implant Center has localized its advertising and blogging efforts down to the neighborhood or city-specific level. For example, a recent blog post focused on the Castro neighborhood and can be read at https://www.sfdentalimplants.com/blog/dental-implants-and-the-castro-in-need-of-dental-implants-center/. Similarly, targeted ads run for searches such as 'Dental Implants The Castro,' making sure that a client who 'thinks local' can realize that the specialized San Francisco Dental Implant Center (located in San Francisco's financial district) may be a better alternative than a geographically closer, but less specialized, oral surgeon.
Similarly, the Center's sister website at http://www.oralsurgery-sf.com/ focuses on Dr. Rabinovich as one of the best oral surgeons in the Bay Area, with very specific expertise such as in orthognathic (jaw) surgery. Again, a small trip in a car or by MUNI can reap major benefits by leveraging the expertise of a specialized surgeon such as Dr. Rabinovich. The new blog and advertising strategy will build on this concept throughout the Fall; interested parties are referred to the blog to see the new concept in action.
About San Francisco Dental Implant Center
San Francisco Dental Implant Center, under the direction of Dr. Alex Rabinovich, focuses on the placement and restoration of dental implants, making it among the top-rated dental implant clinics in the San Francisco Bay Area. Dr. Rabinovich is a Board Certified Oral and Maxillofacial Surgeon specializing in the field of dental implants. This additional training, along with his years of experience, sets Alex Rabinovich MD DDS apart from the growing number of general dentists offering dental implant treatments. San Francisco Dental Implant Center serves the San Francisco Bay Area including Palo Alto, San Mateo, Redwood City and Mountain View.
Contact:
San Francisco Dental Implant Center, Media Relations
Web. https://www.sfdentalimplants.com/
Email. visage.sanfran@gmail.com
Tel. 415-817-9991