San Francisco, California – March 22, 2016. San Francisco Dental Implants has announced a new information pages about so-called 'Teeth in a Day' and 'All-on-Four' technology. The procedure, completed at the Center's San Francisco location, uses dental implants and is a modern alternative to dentures.
"Taking time off for extensive teeth replacement surgery is the hardest thing for clients. Technology has changed and we can now offer our 'Teeth in a Day' procedure. " explained Dr. Alex Rabinovich of San Francisco Dental Implants. Dr. Rabinovich went on to explain in detail: "Patients are advised, however, that they need an initial consultation as only temporary teeth can be placed on the same day, and only when teeth on the jaw are being replaced (via the 'all-on-four' type of reconstruction). If only some teeth are being replaced, then the patient cannot have immediate temporary bridges. An initial consult is required to see if the patient is a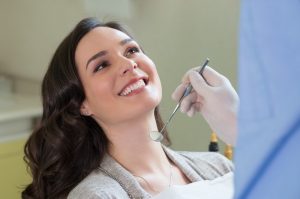 candidate."
To read the updated page on 'teeth in a day' for San Francisco please visit the website. Bay Area residents, please visit. Information about dental implants, replacing missing teeth and non-removable bridgework is available. In addition, to visit the new page on 'All-on-four,' please visit our website page on All-on-four dental implants.
In San Francisco, Dental Implants Brighten Smiles Quickly
San Francisco residents lead a busy lifestyle and require most services to be completed in a day. Services such as dry cleaning and oil changes can be done in one day. When dental implant surgery is needed, locals may believe that the old rules apply and it will take several days, or weeks, to repair missing teeth. Dental technology has evolved and 'Teeth in a Day' can be available to replace missing teeth or full dentures. Another common term for this is 'All-on-four.' Dental implants are used for the procedure, making a beautiful new smile available on a very quick basis.
The new information pages announced by the Center explain this less invasive procedure and how they can allow a beautiful smile in one day. San Francisco locals do not have to schedule several weeks off work for dental implants. in a Day requires one full day of dental surgery and a quick recovery time. Dr. Alex Rabinovich, a top-rated oral surgeon in the Bay Area can have locals back to smiling quickly with the popular Teeth in a Day procedure. Patients are advised, however, that all situations are different and the best first step is to reach out for a consultation with Dr. Rabinovich. He will work with each patient to outline a dental implant strategy to maximize the beauty of their smile and face.
About San Francisco Dental Implant Center
San Francisco Dental Implant Center is located in the Financial District of the City. Under the direction of Dr. Alex Rabinovich, SF Dental Implants focuses on the placement and restoration of dental implants, and tooth replacement making its team among the most experienced in the Bay Area. Dr. Rabinovich also offers Teeth in a Day surgery for Bay Area residents. Dr. Rabinovich is a Board Certified Oral and Maxillofacial Surgeon specializing in the field of dental implants. This additional training, along with his years of experience, sets Alex Rabinovich MD DDS apart from the growing number of general dentists offering dental implant treatments. San Francisco Dental implants serves all neighborhoods in the city of San Francisco including Pacific Heights, Russian Hill and Noe Valley.
Contact:
San Francisco Dental Implant Center, Media Relations
Web: https://www.sfdentalimplants.com/
Email: info(at)sfdentalimplants(dot)com
Tel. (415) 992-9188