Did you know that San Mateo is reputed to have the best climate in the world – allegedly?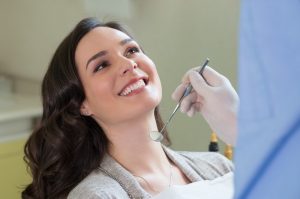 Yes, it is pretty close to perfect according to some climatologists. It's a wonderful community known for its climate, great living, and proximity to SFO airport. However, it's NOT known as a mecca for dental implants. That award goes to San Francisco – and to San Francisco Dental Implant Center in particular.
So if you are thinking of having dental implants in San Mateo, come up to San Francisco. The weather may not be anywhere near as good, but the dental implants are superb! In fact, at San Francisco Dental Implant Center, patients don't just come to us for dental implants San Mateo, but they come from all over the Bay Area – from Oakland, Dublin, Fremont, San Jose, Redwood City – all the Bay Area.
Our Dental Implant Specialist Is The Best At What He Does
It's because our doctor is known for being the best at what he does. If you need a filling or veneers, they don't do those. They are perfectly capable of doing them, but they specialize in dental implants. And they specialize for a very good reason: dental implants are the perfect way to replace missing teeth. There is no better way.
Dental implants perform in exactly the same manner as your original tooth or teeth did. They don't slip and slide about as dentures can (dentures have been known to be so loose that they have actually fallen out of people's mouths when they have laughed out loud at a joke: can you imagine the embarrassment?). Dental implants don't require the perfectly good teeth on either side of a missing one to be cut down, as bridges do.
The way that dental implants work is with the use of a titanium screw which is inserted into the jawbone. The jawbone will then grow tightly around the implant in a process which is known as ossification, and then the final crown is affixed to the implant and – lo and behold – you have a perfectly good tooth, or teeth, which will quite possibly last for your lifetime. You will be able to smile and laugh without any embarrassment, and you can eat foods that you may not have eaten for years, such as nuts, hard crusty bread, tough red meats, some fruits, and more.
So if you are thinking about having dental implants in San Mateo, remember that the best of them are obtained at San Francisco Dental Implant Center. Our doctor provides all patients with an initial consult when he can check that you are suitable for implants (most patients are) and answer all your questions. Click on the Contact Us link at the top of the page.