blog | May 27, 2014 – San Francisco, CA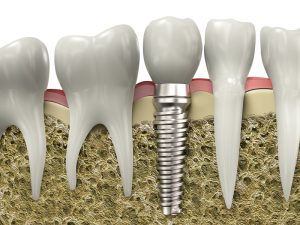 Yelp is one of the most fun social media sites on the Internet. Especially in San Francisco, a town known for its awesome restaurants, people use Yelp to find local businesses all the time. But dental implants on Yelp? Really?
This quick blog post will help you understand how to think about Yelp, reviews, and dental implant issues.
Yelp and Dental Implants
Being a San Francisco business, of course, we support Yelp. Yelp makes so many novel attributes of San Francisco come alive through its lively, and sometimes controversial, review scene. Restaurants, bars, coffee houses – these are the bread and butter of Yelp. But more and more we get inquiries from people who either find dental implants on Yelp and/or use Yelp reviews to select a dental implant provider.
Some thoughts. First and foremost, Yelp reviews are just that: reviews. They are not a scientific, or statistical sample of all customers, nor do they represent objective information. So read them, but take them with a grain of salt (this is true even for San Francisco restaurants and Yelp). Second, if you use Yelp to find a dental implant specialist, that's just the first step. Third, contact your dental implant specialist for a consultation and come in to visit. That initial visit should give you some insights into how specialized that dental implant specialists is. Many dentists "offer" dental implants, and they have many wonderful reviews on Yelp… but those can be for their dentistry services, and not for their dental implant services…, so be aware.
If you are perusing Yelp for Dental Implants, please visit us on Yelp or call us today at (415) 992-9188 or schedule a consultation.