blog | September 4, 2014 – San Francisco, CA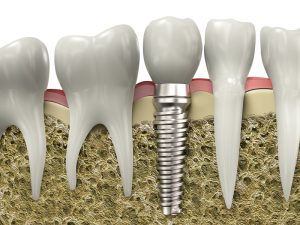 San Francisco Dental Implant Center, a leading provider of high quality, affordable dental implants to Bay Area residents, is proud to announce a new blog post on the top of dental implants vs. dentures. Dr. Alex Rabinovich, chief surgeon at San Francisco Dental Implant Center, has explained that many patients are confused about the difference between having dentures fitted and dental implant procedure, and what the likely outcomes will be in each case.
"Patients come to us all the time asking whether dental implants are better than dentures, and also why they are more expensive," explained Dr Rabinovich, "so we have put up a blog post in order that they can get the answers they are seeking, and are able to decide for themselves if implants are the way they want to go."
For more information and to read the informative blog post, please visit https://www.sfdentalimplants.com/. There one finds a uniquely San Francisco perspective on dental implants.
Dental Options: Dentures vs. Dental Implants
Only a few short years ago, people who had lost teeth had the option of dentures or bridges to replace a missing tooth. Unfortunately, neither of these options was perfect, but the era of dental implants was still in the future. Both bridges and dentures are not perfect from an esthetic point of view, but may also cause the patient discomfort when eating, not to mention a feeling of low self-image. Bridges require the partial destruction of adjacent teeth and can cause the loss of those teeth in later years.
Some wearers of dentures also find that they can make a clicking sound when eating or talking, both of which situations can cause considerable embarrassment to the patient.
Dental implants, on the other hand, in effect replace the original tooth as nearly as can be imagined. The discovery that titanium can actually bond with human bone was responsible for the advancement of dental implants. The dentist inserts a titanium implant in the form of a screw into the jawbone. This then bonds with the jawbone as the bone grows tight around the screw, keeping it firmly in place. A ceramic replacement tooth is then fitted on top of the implant. The reader is referred to the complete blog post, or for a 'consultation' at the San Francisco Dental Implant Center to learn more about dental implant options vs. traditional dentures.
About San Francisco Dental Implant Center
San Francisco Dental Implant Center, under the direction of Dr. Alex Rabinovich, focuses on the placement and restoration of dental implants, making its team among the most experienced in the Bay Area. Dr. Rabinovich is a Board Certified Oral and Maxillofacial Surgeon specializing in the field of dental implants. This additional training, along with his years of experience, sets Alex Rabinovich MD DDS apart from the growing number of general dentists offering dental implant treatments.
Contact:
San Francisco Dental Implant Center, Media Relations
Web. https://www.sfdentalimplants.com/
Email. visage.sanfran@gmail.com
Tel. (415) 992-9188