Obviously, people have put off "optional" surgeries such as dental implants here in San Francisco.  But we're hopeful that as the authorities reopen San Francisco many of these types of procedures can get done as soon as possible.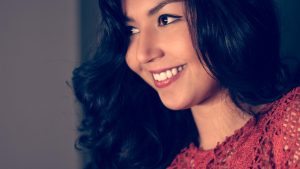 We're grateful for the social distancing and other regulatory measures that have helped to keep the pandemic minimized here in San Francisco. But as we start to reopen, many people have dental implant issues that are getting urgent.
If you are in need of dental implants post-Coronavirus, it is time to reach out to us at San Francisco Dental Implant Center and book an appointment. We are already taking bookings ahead and we are still offering every patient an initial consult. Furthermore, we also have a special offer for you right now: it is called our 7 x 7 discount and it is very simple. Book your consult with Dr. Rabinovich within the next seven days and you will be greeted by one of our team professionals who will gather information about your specific dental requirements and general health.
The doctor will then discuss your dental implant treatment options with you, including the advantages and disadvantages of each, for dental implants post-Coronavirus. He will also discuss all your pricing and finance options, as we have a wide range of finance programs available, including one with no interest payable.
Dental Implants: Do Not Postpone Them
When you have dental implants, there are so many advantages over other forms of teeth replacement. If you have a bridge, that involves cutting down two perfectly good teeth on either side in order to mount the bridge. Dentures can work for a bit, but they have a tendency to become loose and slip and slide about. You still wouldn't be able to eat things like nuts with them, and of course, you have to take them out at night and soak them in order to keep them clean.
Dental implants, on the other hand, work in exactly the same way as your original teeth did. The implant is set into your jawbone and the jaw grips it tightly in a process called osseointegration. Then the crown is fitted to the implant and – hey presto – you have a fully functioning tooth again.
You will be able to smile and laugh without any embarrassment and eat foods that you may not have been able to eat for years. So take the first step now and book your consult by clicking on the link at the top of the page.